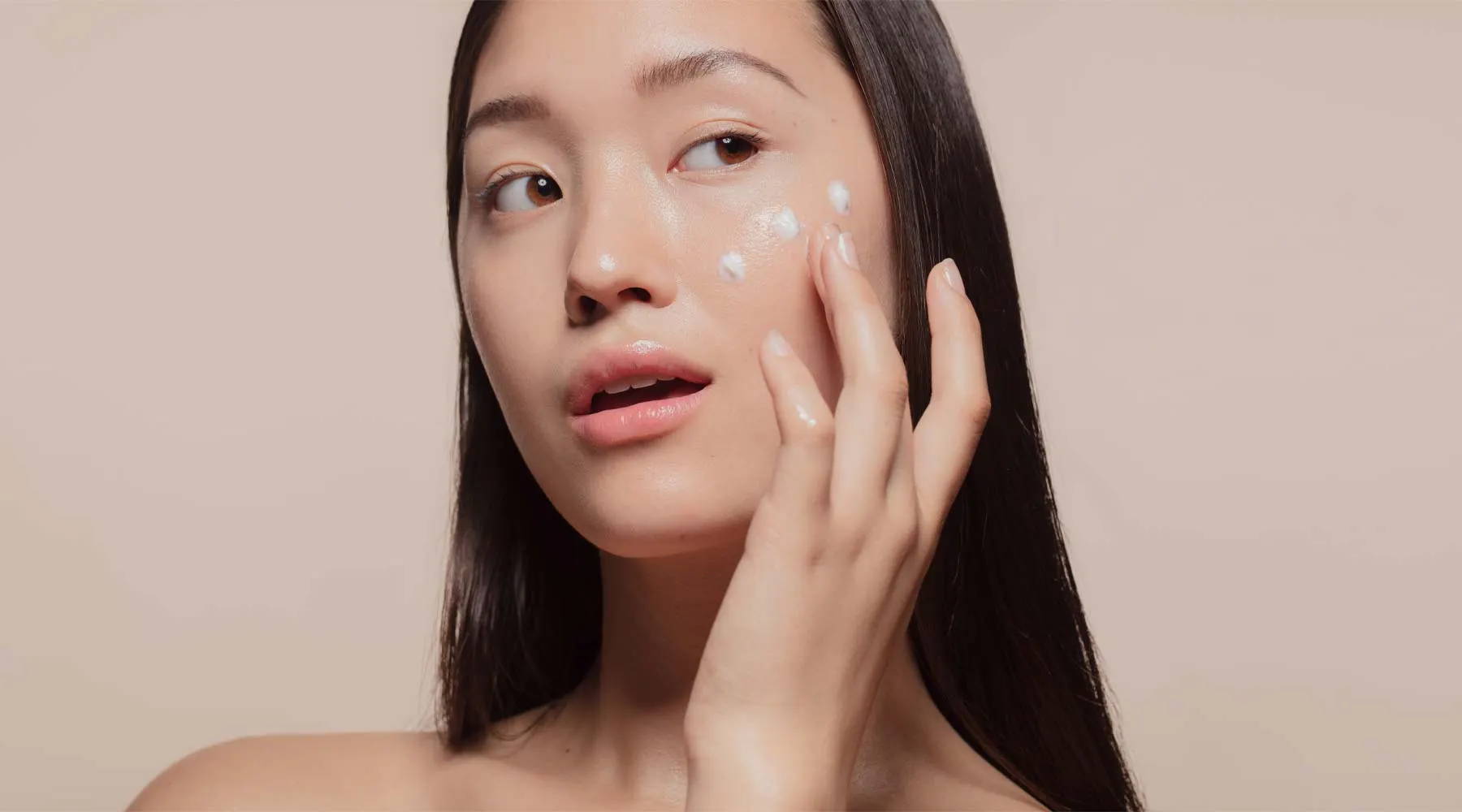 Korean skincare is a beauty philosophy focusing on nourishment, consistency, and dedication to a lifetime of pampering skincare. As members of the growing Korean beauty industry, we understand that there are a lot of questions about Korean skincare and its legitimacy, especially as it has become a beauty trend in the United States.
As a United States-based company, one of the most common questions we're asked is if Seoul Ceuticals is a real Korean beauty brand or, in other words, whether Seoul Ceuticals is legit. First, we're pleased that this question is being asked and believe it should be asked more often in the industry.
Second, yes, Seoul Ceuticals is real, authentic Korean skin care. From our South Korean sourced ingredients, including Panax Ginseng Extract, Rice Bran, and Snail Mucin, to our work with Ella Cho – a leading, innovative product consultant in the K-beauty space – we've taken every step to ensure that Seoul Ceuticals lives up to and exceeds the standards of Korean beauty and skincare.
We'd like to take this opportunity to share more about the steps we take to ensure that Seoul Ceuticals is, and remains, authentic and true to the standards of Korean beauty.
Pure, Quality, Key Ingredients from South Korea
One of our unwavering standards, and something that sets Seoul Ceuticals apart, is our commitment to sourcing our main ingredients directly from South Korea. We believe this is important for a couple of reasons.
Ingredients like our Snail Mucin, Panax Ginseng Extract, Rice Bran, Gotu Kola, and Centella Asiatica that we source from South Korea are of higher quality and purity than you'll find anywhere else in the world. These ingredients are sourced naturally, and they're pure, effective, and cruelty-free (absolutely no harm is done to the snails during the collection of snail mucin).
We work closely with our South Korean partners to ensure the authenticity and integrity of the ingredients that are delivered to you through our Korean skin care products.
We hold these high standards across the board and use organic as much as possible with all of our ingredients and skin care products, as a Korean skincare brand should. These standards are an integral part of the Korean skincare philosophy.
Our Product Development with Ella Cho
One of the most valuable steps we have taken as a company was to welcome Ella Cho, to our Seoul Ceuticals family. Ella Cho has spent time living in Korea, working with some of the world's largest K-beauty brands. She has brought to the table an intimate and passionate understanding of Korean beauty and has helped to perfectly align the Seoul Ceuticals brand with the philosophy behind Korean skin care.
If you know anything about Korean skincare, you know it is a multi-step process. Most Korean women follow a skincare regimen that includes anywhere from six to up to twelve steps. Each step has a purpose and is important.
Because we value every aspect and every step of Korean skincare, we are constantly in the process of research and development, making our truly authentic Korean skincare products even better than they were before. Ella Cho, and her knowledge of Korean beauty, has been instrumental in helping to achieve this standard.
Our Manufacturing Process
Are our products made in Korea? No, they're not. They're 100% made in a state-of-the-art US facility. We choose to produce our Korean skin care products in the United States because it's here that we can be directly involved, ensuring that our high standards in manufacturing are adhered to.
This doesn't mean that our Seoul Ceuticals products aren't truly Korean skin care. Our product line is developed to follow Korean skincare philosophies, and we use Korean-sourced key ingredients. The only difference is that our skincare lines are manufactured in the United States in a clean, safe, and technologically advanced facility by true manufacturing professionals in the beauty industry. In fact, many large Korean brands have production facilities in the United States.
Our Purpose at Seoul Ceuticals
Seoul Ceuticals is a skincare company that was established in 2017 by a husband and wife team and has since been bringing Korean skincare to the market with a focus on quality, purity, ethics, and results. Each product in the Seoul Ceuticals line has been developed and formulated to meet the high standards of our customers and the Korean beauty philosophy.
As a US-based business, the question often comes up about the validity of our products in the realm of Korean beauty. We take a multi-tiered approach to skincare, including how it aligns with the philosophy of Korean skincare, and how we're completely committed to quality, purity, ethics, and authenticity with each and every one of our Korean skin care products.
There are more than a handful of brands out there taking advantage of the K-beauty trend without putting in the time, research, and dedication to Korean beauty culture. Seoul Ceuticals is not one of those brands. Our company is entirely built on the rich tradition of Korean skincare, and we don't stop at just respecting the philosophy. We follow through by using Korean ingredients, working with leading K-beauty experts, and upholding our ethics of purity and being cruelty-free.
The Korean Skin Care Philosophy
Beauty influencers and leaders in the cosmetic and skincare industry have brought Korean skincare to the forefront of beauty trends in the United States. While this trend has been growing over the past several years, at Seoul Ceuticals we understand and respect that Korean skincare is a time-honored tradition of self-care with a rich history that has spanned generations.
For Korean women, skin is beauty. How skin is nourished, protected, and respected are integral parts of their beauty routine. With Korean skin care, beauty is about making yourself and your skin a priority and respecting your skin enough to use only skin care products that uphold the highest standards of integrity in their ingredients and formulation.
The Korean skincare philosophy begins by acknowledging that everyone's skin has its own natural ecosystem. The Korean skincare philosophy builds on that ecosystem, protecting it with long-term health and beauty in mind. It isn't about mass-marketed solutions to skincare woes but instead targeted ongoing care for your skin's unique needs.
This is in contrast to the western world's approach to skincare, which tends to lean toward treating skin imbalances and signs of aging once they have already occurred. In simple terms, Korean skincare is preventive, while western philosophy centers more on treatment.
Understanding, respecting, and living the Korean skincare philosophy is what drives us at Seoul Ceuticals to develop skin care with the highest integrity of ingredients and the most potent effectiveness.
Seoul Ceuticals and the Steps of Korean Skin Care
We've designed Seoul Ceuticals skin care to resonate with the various steps of Korean skin care. There is no set number of steps that must be taken or certain products that must be used, as we see in many "skincare programs" in the western world. Instead, it's all individualized, and you use exactly what your skin requires for radiance and beauty.
When we talk about Korean skincare, we might be talking about five steps or more than a dozen. There is no one size fits all option. We've designed our Korean skincare products to help you achieve and maintain healthy, radiantly beautiful skin – whether you simply need a cleanser, mask, and moisturizer or if respecting and pampering your skin requires more steps.
For example, while some use a two-step cleaning process that includes both an oil-based and water-based cleanser, we offer our Ultra Glow Turmeric Face Wash, made with hemp seed oil and vitamin B5, for cleansing that is gentle for all skin types and doesn't strip away the natural oils of your skin. Like with all of our products, the key ingredients are sourced directly from South Korea.
Seoul Ceuticals also offers exfoliating toners, natural serums, our Rice Glow Oil, masks, an essence and moisturizers to build your individualized skincare routine. If you're new to the Korean skincare philosophy and don't know where to start, we're happy to help and also offer skincare bundles for Glowing Skin, Acne Prone Skin, Mature Skin, and more.
Seoul Ceuticals is Real, Legit Korean Skincare
Founded with immense respect for Korean skincare and a mission to make supreme quality, natural Korean skincare products that are affordable and accessible to all, Seoul Ceuticals is the real deal in the realm of K-beauty. We respect and honor the rich traditions of Korean beauty and are committed to the highest quality and purity standards. We value each and every one of our customers and promise to always continue to pave the way for quality and ethics in the skincare industry.